The first thing I would check/clean is the Tiptronic Selector Switch (986.325.612.01).
This switch has been known to fail giving erroneous selector readings.
It is bolted on the driver's side of the transmission, right next to the left drive shaft.
Happy Boxstering,
Pedro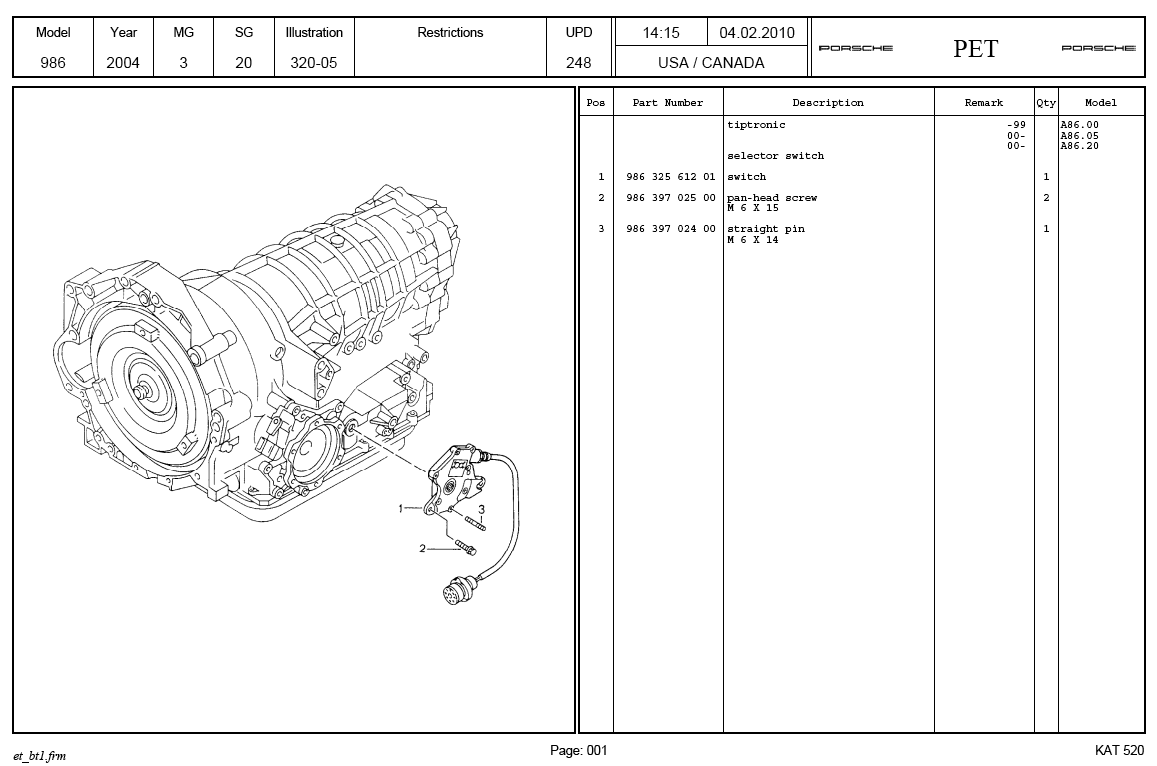 Pedro Bonilla
1998 Boxster 986 - 290,000+ miles:
http://www.PedrosGarage.com
PCA National Club Racing Scrutineer - PCA National HPDE Instructor - PCA Technical Committee (Boxster/Cayman)
---
Racecar spelled backwards is Racecar
"Racing is life. Anything before or after is just waiting" ... Steve McQueen as Michael Delaney in "LeMans"
"If you wait, all that happens is that you get older"... Mario Andretti
"Being second is to be the first of the ones who lose" ... Ayrton Senna